VAXXON® SRP® E. COLI
KEEP YOUR BIRDS ALIVE AND WELL WITH THE FIRST AND ONLY INACTIVATED E. COLI VACCINE
VAXXON® SRP® E. COLI
THE FIRST AND ONLY INACTIVATED E. COLI VACCINE
For MORE EGGS per hen housed by increasing livability and decreasing incidence of E. coli peritonitis (1)
DEAD BIRDS DON'T LAY EGGS:
Improve bird health and welfare, while maximizing genetic potential with E. coli protection using SRP technology.
REDUCED E. COLI:
Effective against mortality caused by E. coli.(1)  Zero mortality was observed in vaccinated groups in our challenge studies. Effective against colonization of E. coli in the reproductive tract, internal organs and air sacs. 
SAFETY FIRST:
SRP vaccines are highly purified proteins, which often result in less flock setback and less tissue reaction than whole cell bacterins.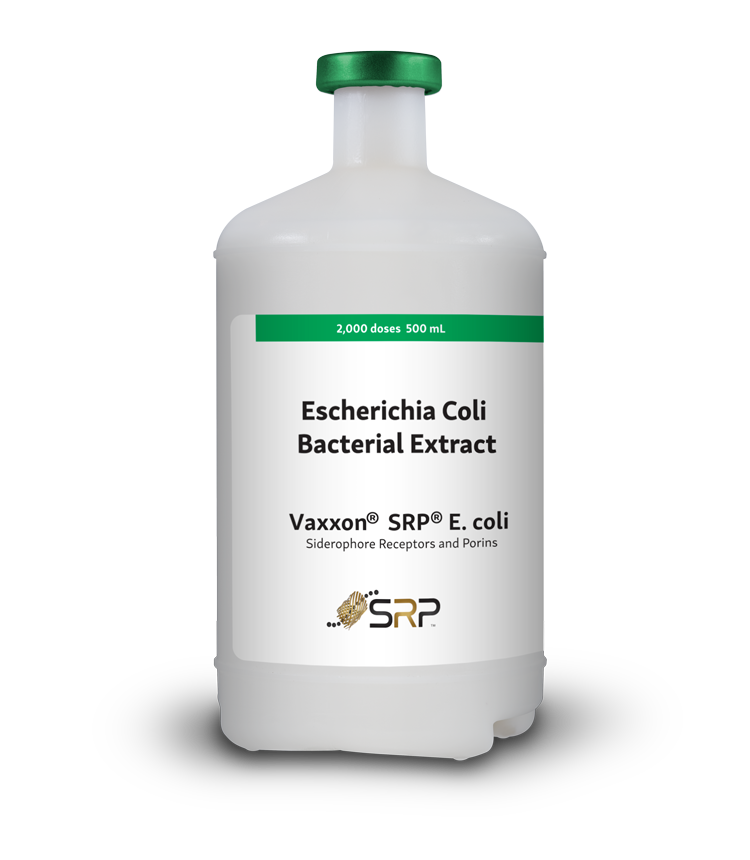 Effective against E. coli challenge
This product has been shown to be effective against mortality caused by E. coli (1)
Improved overall livability of vaccinated flock MAY result in:
More eggs per hen-housed
Healthier birds, therefore better egg production
Maximized genetic potential
This product has been shown to be effective against colonization of E. coli in the reproductive tract, internal organs and air sacs:(1)
Reduced incidence of peritonitis, air sacculitis, colibacillosis
Reduced potential for secondary bacterial infections after viral infections or other stressors