Newport Laboratories and Vaxxinova will be operating business as usual as dedicated partners in the effort to address animal health issues. In October 2021, Vaxxinova acquired Newport Laboratories to provide a more comprehensive offering of solutions to their customers.

Beginning in August, as we proceed with alignment of our two US businesses in Worthington and Willmar, we will begin re-branding our company name as Vaxxinova. Rest assured that Newport Labs is and will remain a critical brand of Vaxxinova for our custom-made vaccines and diagnostic services. Newport Labs and Vaxxinova remain committed to partnering with customers by providing better diagnostics that are supported by our global R&D network, the capability to create a diversified vaccine portfolio against many pathogens and providing superior customer service with MyVaxx.

For more information, please reach out to your Vaxxinova/Newport Labs representative or call us at 800-220-2522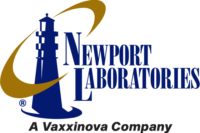 Copyright © 2023. All rights reserved.