shipping to veterinarians everywhere
Salmonella Newport Bacterial Extract was the first USDA licensed vaccine using SRP® Technology, and is available in the US through Zoetis Animal Health, many licensed distributors, and through veterinarians. The vaccine is for use by, or under the supervision of a licensed veterinarian.
INDICATIONS: For use in cattle 6 months of age or older as an aid in the control of disease and fecal shedding caused by infection with Salmonella Newport.
DIRECTIONS: Shake well before use. Administer 2 mL (1 dose) subcutaneously. Revaccinate in 2 to 4 weeks. Dry cows and bred heifers should be vaccinated twice before calving; whole herd vaccination may be done at any stage of lactation. The need for annual booster vaccination has not been established for this product; consultation with a veterinarian is recommended.
CAUTIONS: Store at 35° to 46° (2° to 8°C) DO NOT FREEZE! Use entire contents when first opened. Do not vaccinate within 60 days of slaughter. Transient swelling may occur at the injection site. In case of allergic response, administer flunixin meglumine and/or epinephrine. Contains an emulsified adjuvant; in case of self-injection, seek immediate medical attention. Contains formaldehyde and polymyxin-B as preservatives. Do not mix with other products.
Technical Inquiries: (888) 963-8471
For use by, or under, the supervision of a licensed veterinarian.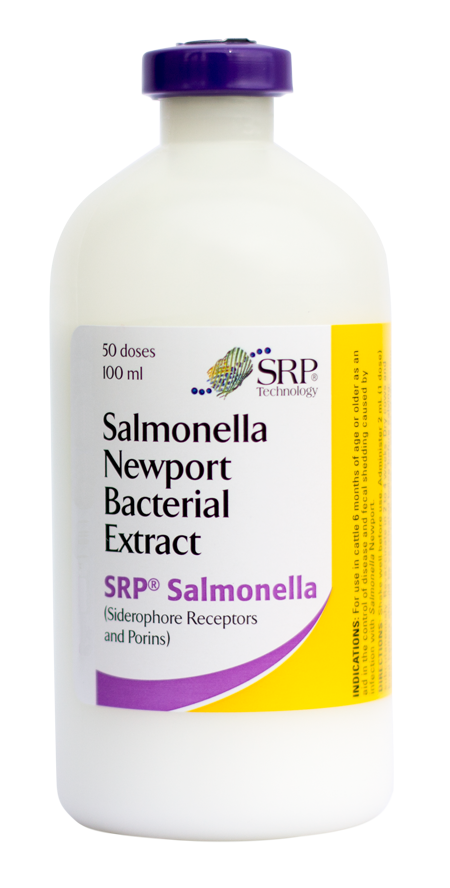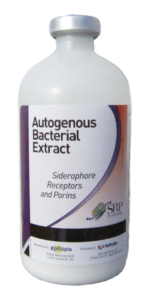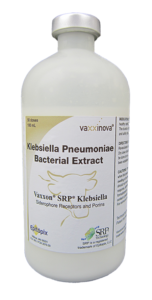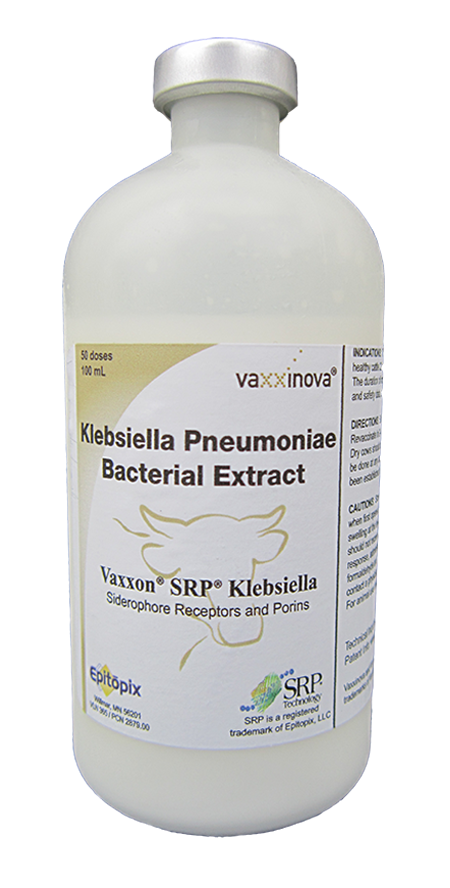 Klebsiella Pneumoniae Bacterial Extract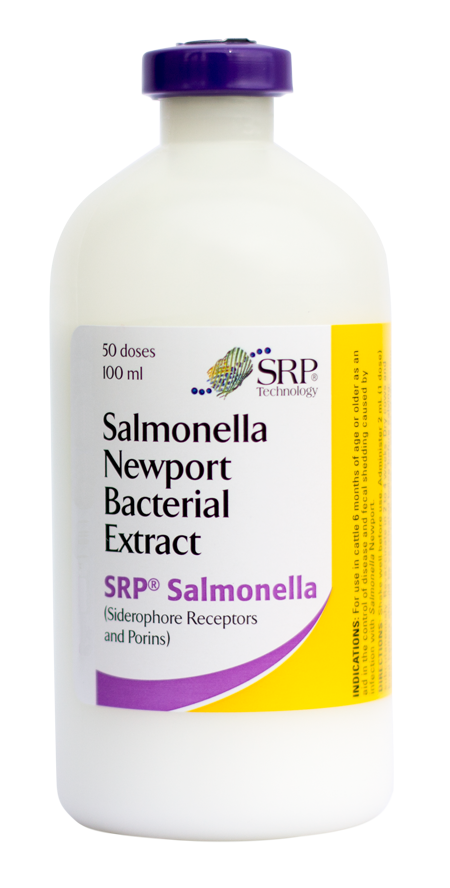 Salmonella Newport Bacterial Extract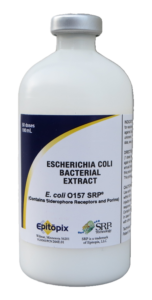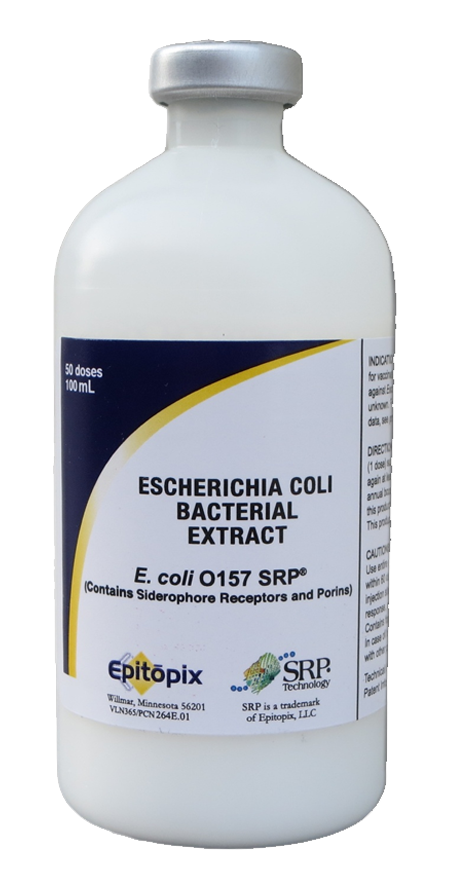 Escherichia Coli Bacterial
Extract